Bel Ga's Journey Of Giving Love To The Community
Over a 10-year journey of conquest and development, Bel Ga LLC has successfully traveled from zero to become one of the most reliable suppliers of high-quality one-day-old broilers and layer chicks in the Vietnamese and Cambodian markets. To remark on this important milestone, the company organized the event "Hanh Trinh Vuon Xa" on October 13th in Bao Loc City to express our gratitude to customers, partners, and local authorities who have supported the company over the years. This event is not only an opportunity to celebrate a 10-year milestone but also emphasizes the company's commitment to sustainability and support for the community.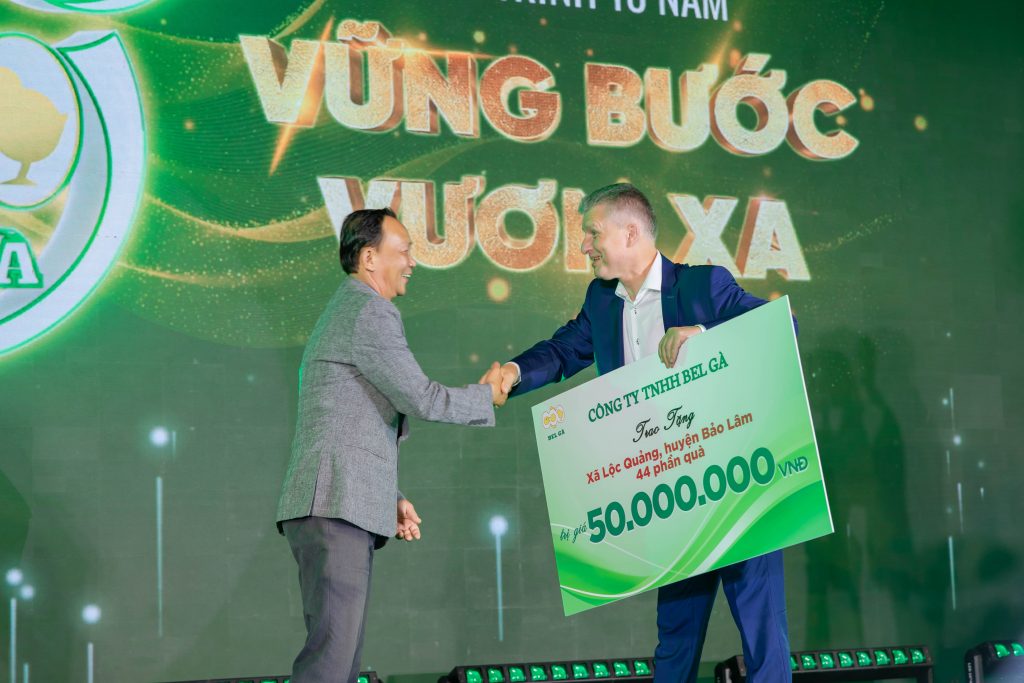 In the past week, Bel Ga staff, in coordination with the provincial and local authorities, visited schools in Loc Lam, Loc Tan, and Loc Quang communes, directly donating meaningful gifts and money to the local schools with a total value of 150 million VND.
With the program for the community, Bel Ga would like to share the wings of hope for the children in difficult circumstances while creating a positive spread of compassion with everyone.
With the orientation and vision of sustainable development, Bel Ga has become not only a brand but also a reliable partner and a positive contributor to community and social development. We want to emphasize our commitment to building a better society, where everyone can develop and succeed
The 10-year journey of Bel Ga is the continuous growth of the company. However, true success is not merely measured by numbers but defined by love and concern for the community. Bel Ga has proven and continues to demonstrate our role as not just a business entity, we are also a trusted ally on building a civilized, prosperous, and hopeful society.