Spreading Love And Supporting Students With Difficult Circumstances
"Love is not only something you feel, it is something you do." – David Wilkerson
With the desire to understand, share, and bring a meaningful first day to school after the summer holiday, Bel Ga LLC cooperated with the Bao Loc local authorities to spread love to students with difficult circumstances in Loc Lam Commune, Bao Lam District on September 5.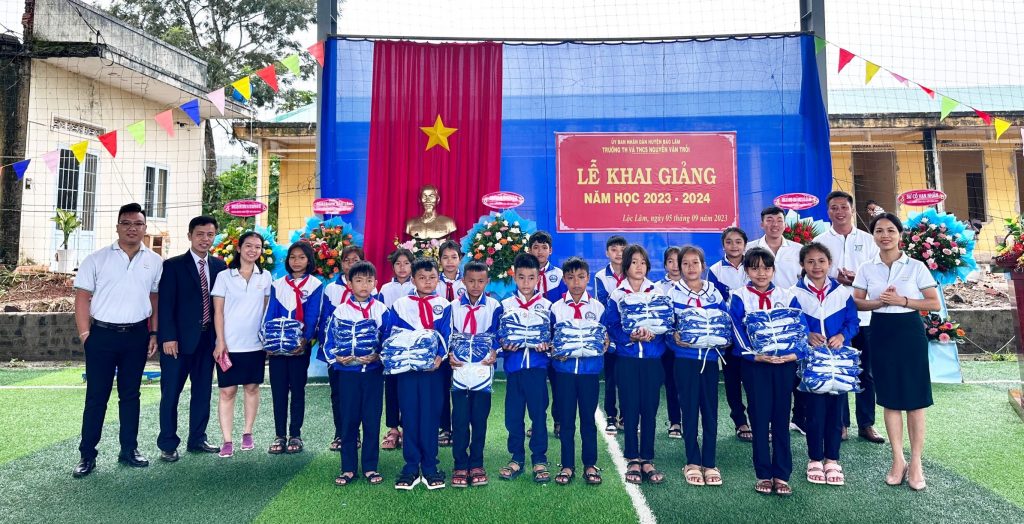 At the opening ceremony of the new academic on September 5, Bel Ga warmly presented coats to the students of Nguyen Van Troi Elementary School. Although these presents may not possess substantial material value, they serve as an opportunity for the company to share love and heartfelt wishes to the next generation, especially, our students who face challenging circumstances. We hope that our generation will work hard and have a successful new academic year.
In addition to focusing on development, Bel Ga always strongly supports and endorses community support activities. We believe that sharing, caring, and collectively engaging in acts of benevolence that uplift the community is the key to creating a better future, not only for our business and industry but also for our society.